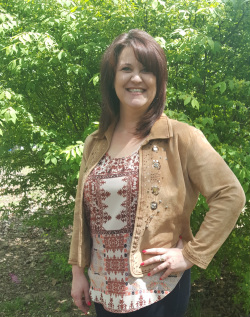 Welcome!! Are you stressed, unhappy or struggling with navigating through life? Have you tried talking to a friend or family member but finding that unhelpful? Would you life to create positive and meaningful changes in your life? I provide counseling to people from various backgrounds who are faced with various challenges and help them create a more positive, healthy happy life.
---
Through counseling you can:
Heal from emotional pain and trauma
Become aware of your needs
Develop effective coping skills
Create a more fulfilling life
About Me
As a therapist, who provides practical counseling in Chesterfield, MO, I understand that every person has their own unique experiences and perspectives. I genuinely listen to my clients and provide a safe and non-judgmental environment to help them explore their issues. I then assist each individual to work through their roadblocks so they can grow and create a more positive life for themselves.
Counseling can provide many rewards that can be life changing. It can be fun as well as challenging, but I am here to help you through the process as you work toward feeling better, improved functioning and living your best quality life.
Seeking help is a huge and brave decision. Take the next step in creating positive change in your life!! Call me today or click on the "Book Appointment" button to get scheduled as soon as possible!!